You Don't Need to Pay Through The Nose For Effective Marketing
Let me start by stating the obvious: an effective digital marketing strategy is essential for any business that wants to make a profit. What might not be quite so obvious, however, is the fact that this doesn't actually need to cost you the earth. It's been estimated that in 2021, businesses will dedicate
 

half of their total marketing budget

 

to online marketing, but it's important to note that there are also plenty of free tools you can use to give your business a leg up in the online world. Here are 5 for you to take a look at.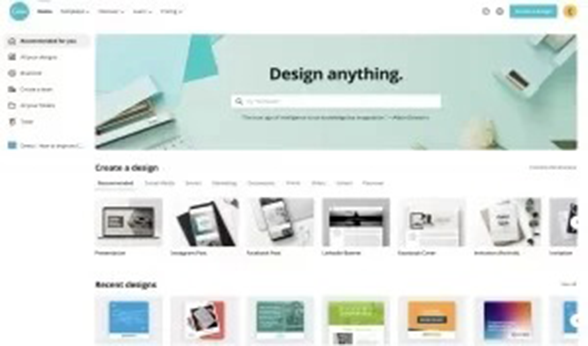 For social media and other online graphics:
Canva
Canva's mission is to make "design simple for everyone", and they certainly manage to cover a lot of bases. Their incredibly easy to use website features over 250,000 templates in over 100 different categories such as social media posts, logos and websites, all of which are free to access (but they do offer paid plans for people requiring even more resources). So if you're hoping to produce a like-worthy Instagram post or make an eye-catching Facebook event, it's worth having a browse of what Canva has to offer before blindly paying a social media marketer for their (potentially overpriced) services.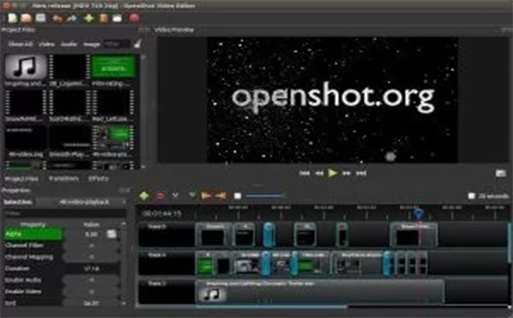 Videos are a very powerful way of connecting with and engaging customers—both current and potential—online, but many people wouldn't have a clue about how to make one. Windows and Mac computers have their own free video editing software (Movie Maker and iMovie, respectively), but if you're looking for something with more impressive capabilities whilst remaining simple to use, OpenShot is your best bet. This video editor is packed with features, so you can get your Spielberg on and create some dazzling video content to share online.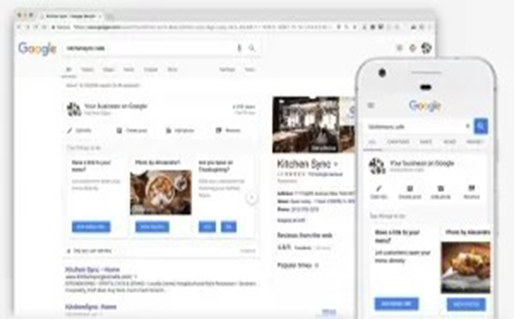 If you aren't already set up with a Google My Business account, I'm afraid to say you're missing out. Fortunately, it's completely free to use this service, which allows you to create a listing for your business so that customers can easily find you when searching on Google or Google Maps. Your listing will allow you to provide photos, contact details and a location for your business, as well as giving customers the chance to provide you with a review, making it an invaluable resource for increasing your brand awareness.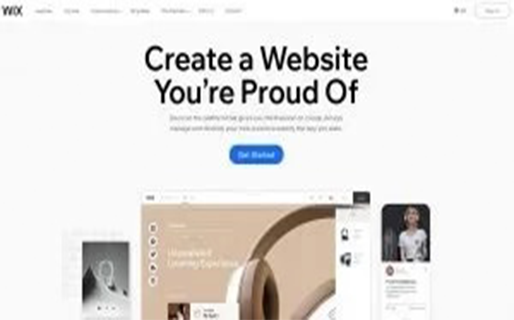 For setting up a website or blog:
Wix
Whether you're aiming to set up a stellar new website for your business or fancy starting a blog to accompany your business's online profile, Wix is a great service to take a look at. And rule number 1 for effective marketing is to make sure the destination for traffic is top-notch. Because there is no point in spending months on getting your customers to a website if they're just going to leave as soon as they see your less than inviting website.
Wix has an intuitive website builder that allows you to easily create your own design or pick from over 500 of their attractive templates, and you only need to upgrade to one of their paid plans if you want your own domain name, so it's clear to see why this free service has become incredibly popular.
The biggest name in email marketing is undoubtedly Mailchimp, which has its own popular free plan, but the prices can increase pretty rapidly as soon as your business needs a bit more from the service. A more budget-friendly option for a small business is the relatively new service MailerLite, which is a simple tool to help you utilise email marketing as effectively as possible. With its free plan, MailerLite allows you to send up to 12,000 emails to a maximum of 1000 subscribers per month, making it a perfect choice for small businesses.
For more advice on website's, email and effective marketing tools, don't hesitate to Contact Us.
Stay Up to Date With The Latest News & Updates