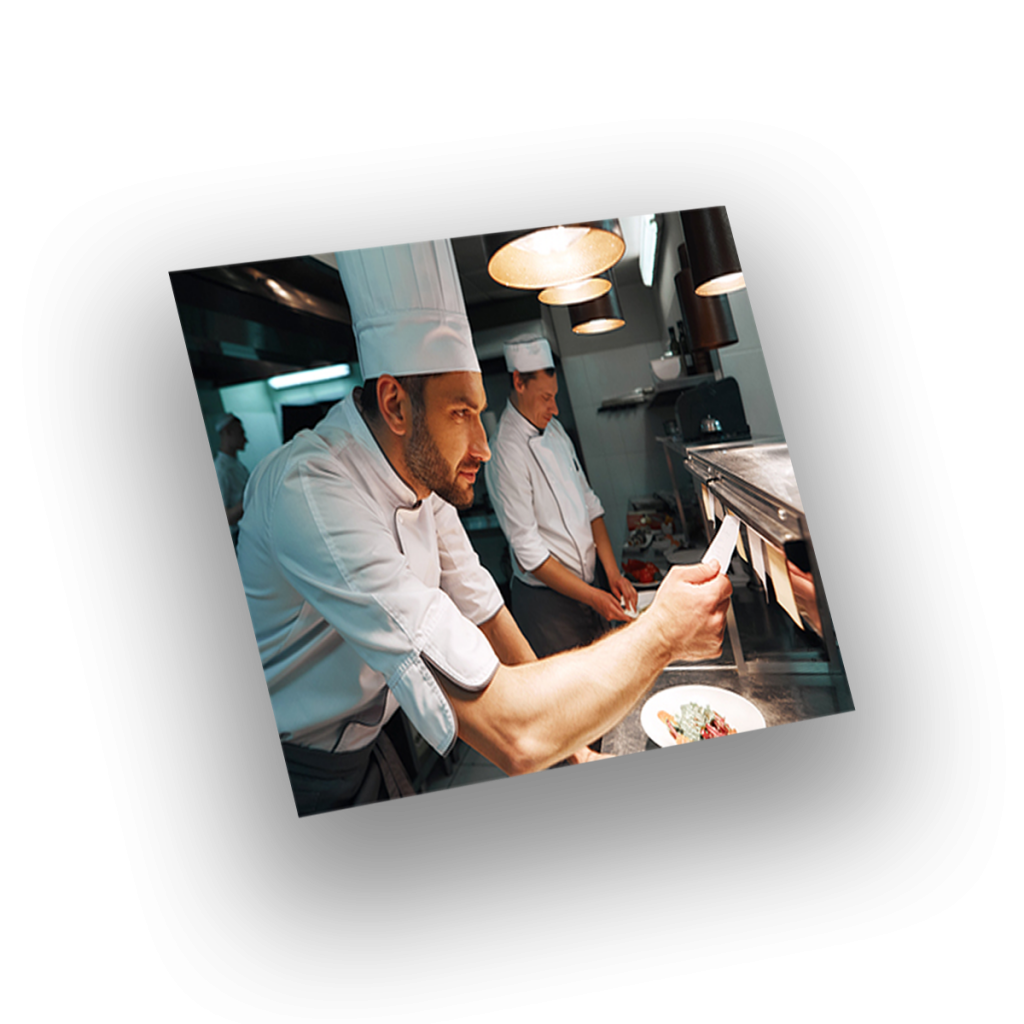 No Lost Tickets
No more losing tickets, they won't fall off the rails, get handed around or misplaced.

Kitchen Video presents your list of tickets digitally, all visible on screens that can be installed anywhere you like.
---

  Having all your checks uploading in the right order will indefinitely improve your service, with fewer errors and quicker turnover.
---

  Your tickets will always be legible, with no complaints of messy handwriting, making things easier for you and your staff.
---

  They are complete with no missing options, everything now always readable, traceable and in the right order.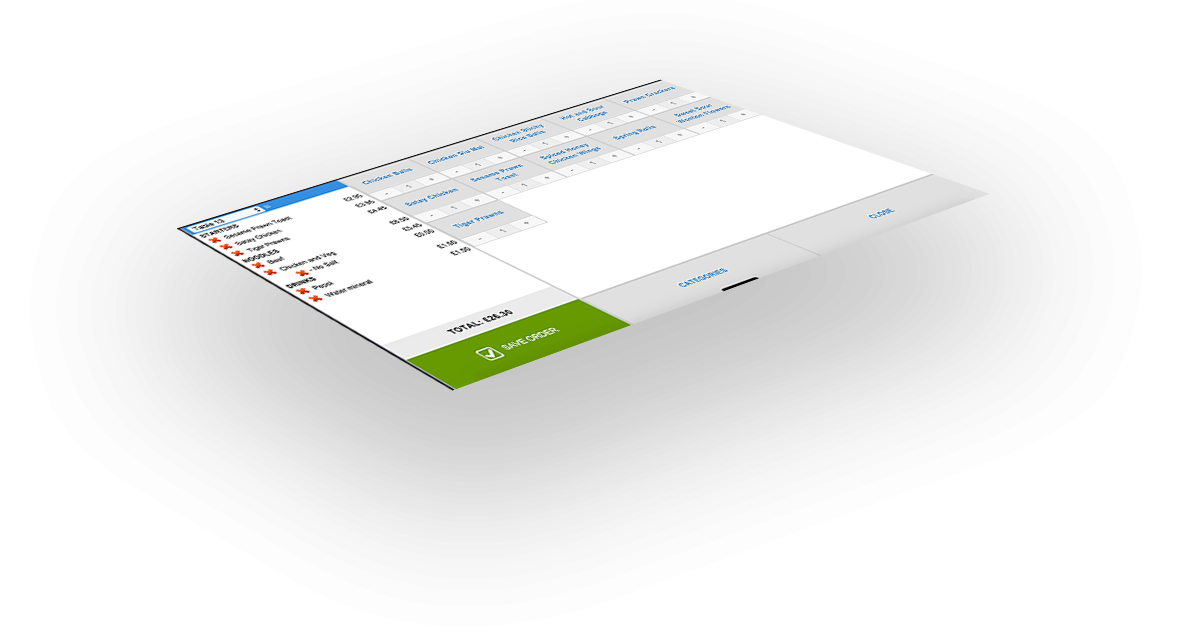 Summary Screens
On your summary screens, you can instantly know what food is being prepared and see full details of all the items the kitchen is due to be cooking.

  These can be extremely useful for front of house; they could have a screen installed so they can always see how busy the kitchen is without disturbing cooking times.
---

  They can easily expedite an order and know the exact order of food. For example, if someone is asking where their food is they will know in the order and thereby how long it will be.
---

  A system like this gives a better overall view of your service to more members of your staff, so you can work in synch and provide exceptional customer service.
---

  These screens enable waiters to swap the order all without going into the kitchen, check, replace and know when to pick the food up.
---

Everything is tracked digitally and provides a faster and more efficient food service.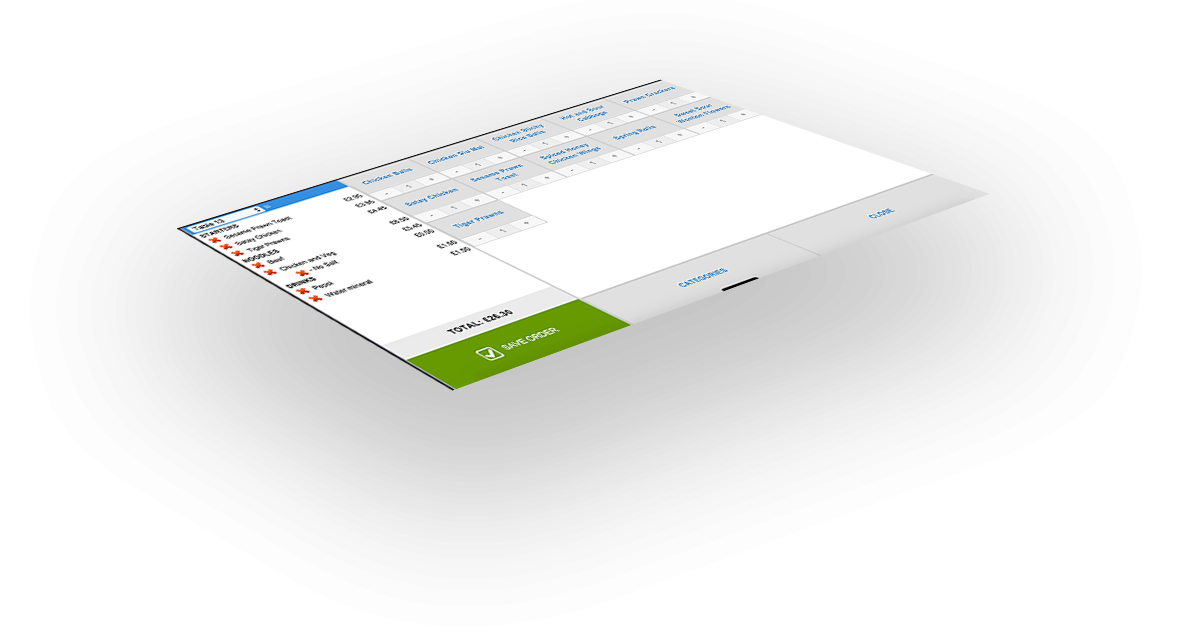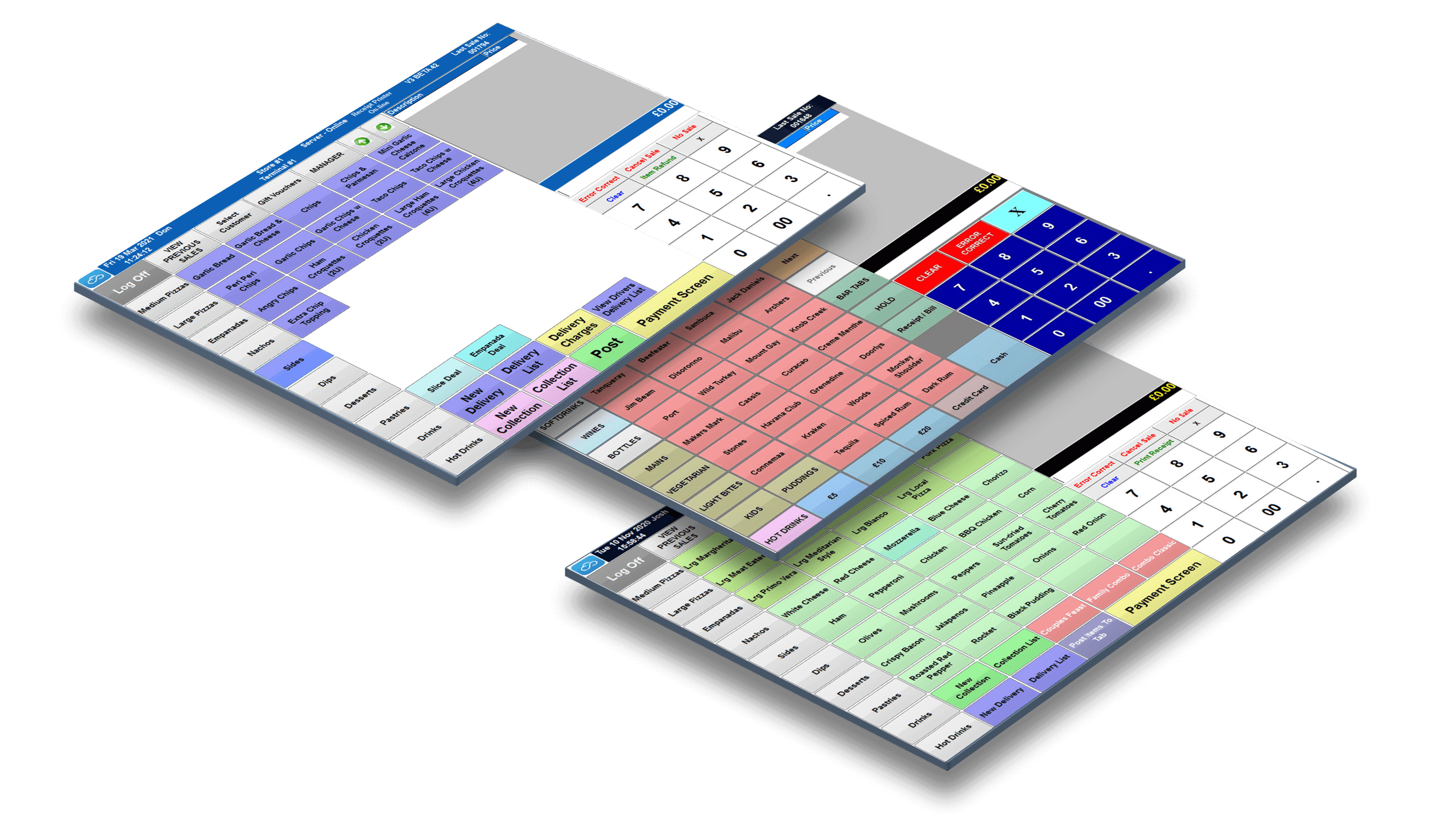 Cook Timers
Your kitchen staff will love the addition of cook timers to their daily routine. Your cook timer starts when an order goes through, this can be edited and set to specific meal prep time.

Once you have marked off the starters, this tells the front of house, without using an old bell.
---

The screens will tell waiters to get the food for table 4, when taken the system will then automatically set a timer for the mains.
---

Kitchen video provides two-way communication, using a semi-automatic system, where you can set the variables. It is all flexible, tailored and in the control of the kitchen staff.
---

This digital, tailored approach has proven to speed up service and increase table turnover.
---

When the starters go out, the system will give the chef a 25 min counter for the mains and the process is repeated for deserts.
---

Starters away will digitally change the screen for the chef so they no longer have to check.
---

Orders come through in a line using an interactive touch screen, scroll through the orders with ease to trace old orders with noise notifications for new orders and changes made by the front of house staff.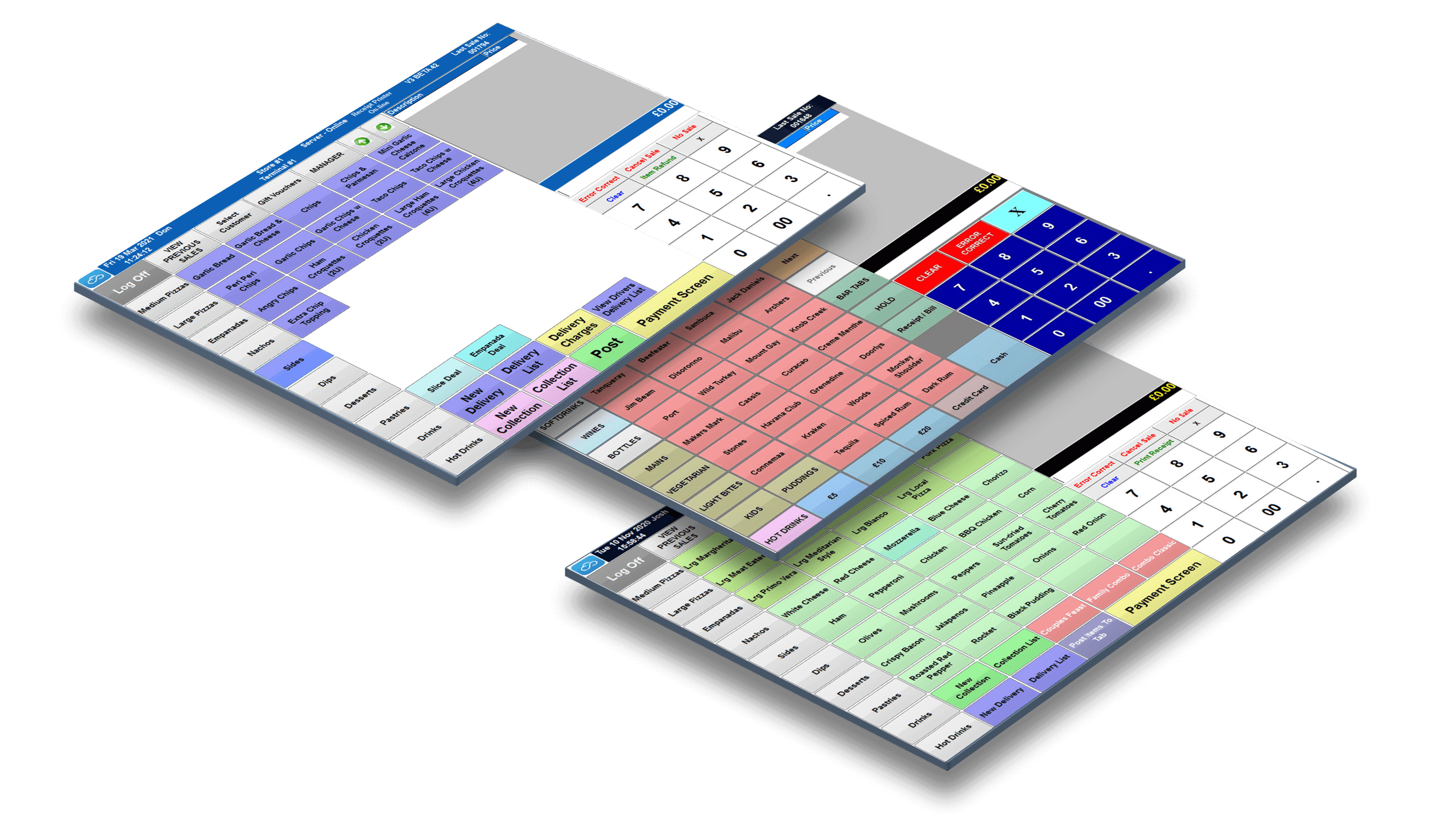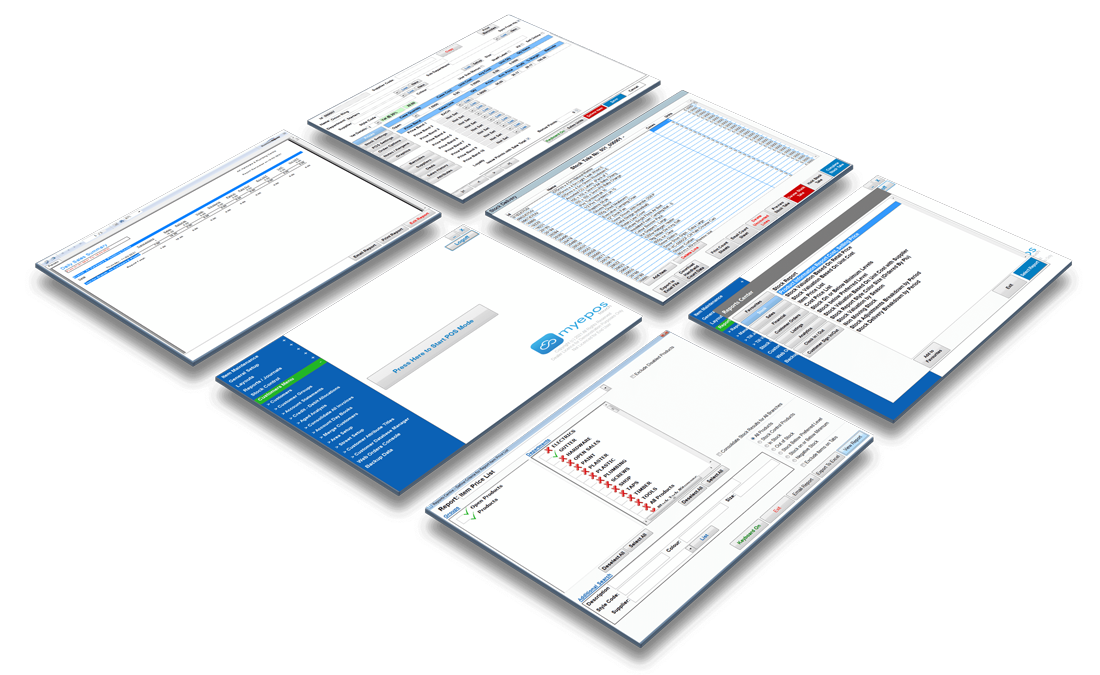 Two Way Communication
When food is ready to be taken, the till can actually flash at staff to let them know rather than having an old rusty bell that you can't hear from the back of the restaurant.

You could even install collection point screens that are interactive so you can mark off that you have taken the starters away.
---

The till terminals, collection screens and kitchen video can all communicate with each other all in real time, all with accurate accounts of service that can be relayed back to.
---

These products will speed up customer service by taking orders easily using digital means, creating a team of staff that are truly in synch and in the know.
---

Impress your customers, be on time, every time.
Get Started in 3 Easy Steps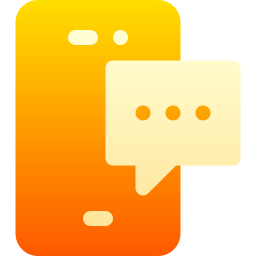 Step 1
Your EPOS provider will discuss your requirements with you and explain the options available along with providing a competitive quotation and seek copies of your Menu to understand your business.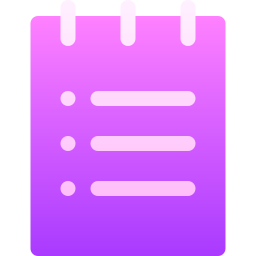 Step 2
The EPOS suppliers will look for a copy of your Menu. They will also look for a copy of your Floor Plans/s, a list of Clerks and content for the Receipts e.g. Address, Phone Number, VAT Numbers, Website, etc.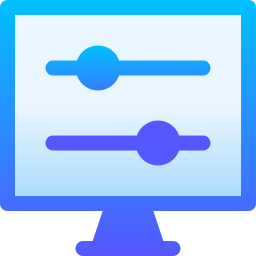 Step 3
Your system will get delivered/installed. Your EPOS supplier will train you on how to use the front of house system and make meaningful analyses of the Sales Data/Reports.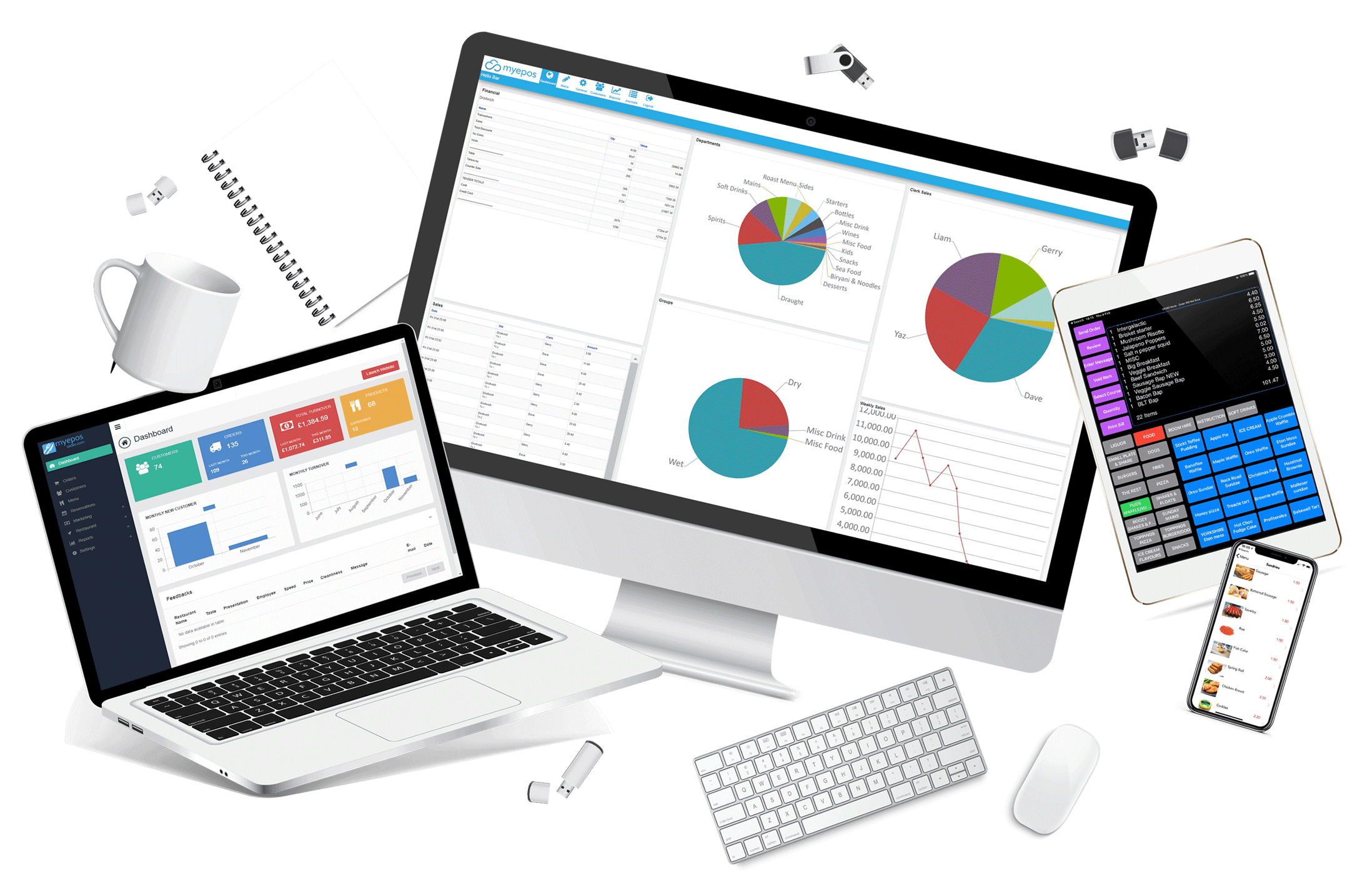 Ready to
get started?
Transform your business today with an epos system that grows with you.
Frequently Asked Questions
What on earth is EPOS?
Electronic Point of Sale (EPOS), sometimes referred to as Point of Sale (POS), is a combination of hardware and software designed to help you run your business more effectively. Where traditional till systems record sales, EPOS systems not only record this transactional information but can then generate detailed reports in response to the input data.
What is an EPOS system used for?
Unlike traditional cash registers, EPOS systems perform a wide range of functions, including inventory management, sales reporting, staff management, barcoding, customer relationship management, and payment processing. 
How to set up an EPOS system?
myEPOS Point of Sale system is easy to set up so you can be up and running within 15 minutes, guided by your dedicated reseller in your area. A dealer near you will set up and train your staff and provide ongoing support and technical maintenance.
What are the advantages of EPOS?
When using an EPOS system, there are mass amounts of advantages and opportunities that come with it. To name a few, it can accept multiple payment methods, help improve customer experience, aid in inventory management & stock control, provide detailed and analysed sales reports, allow for accurate cash management, provide digital receipts (very eco-friendly), allows for integration to occur and leaves plenty of space for endless marketing opportunities!
What is the difference between POS and EPOS?
Where EPOS stands for Electronic Point Of Sale, POS stands for only Point Of Sale. The key difference here is that EPOS systems operate purely online, where they can securely store your businesses data in the cloud, allowing for access to it from anywhere at any time. Whereas, POS would just be the basic exchange of goods and services.
What is the best accounting & EPOS software?
Accounting software and EPOS software are separate entities but with an myEPOS system, you can integrate with your chosen accounting software provider like Xero, Quickbooks or Sage seamlessly.
How does an EPOS system work?
An EPOS system connects to the internet and integrates with payment providers to process cash and credit/debit transactions. It also stores all of your data securely in the cloud so that you can access it anywhere and from any device.