Find a Reseller
Near you.
Your local reseller provides a personal touch that's like none other.
They will support, maintain and train.
We are software developers first and foremost – that's what we do. That's why we use a dedicated reseller network that will be local to you and on hand for any further support you may need.
Your reseller provides a personal touch that's like none other. We have numerous local and independent businesses who sell, install and support our products all over the globe. These companies are highly trained and form our Authorised Partner Network.
6 Saint Peters Walk, Droitwich, Worcestershire, WR9 0NG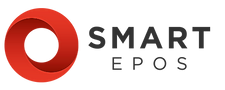 Smart EPOS
At Smart EPOS our aim is to provide the best system for you and your business. We offer many different hardware packages to fit in with your environment and also offer rental packages as well as purchase options to suit you.

Merlin Office Ltd
Merlin Office Ltd are a long established firm and have been in business for more than 25 years. The proprietor, Derek Clark has worked within the trade since 1969 having started out as a typewriter mechanic. We moved to our current premises in May 2001 where we employ 6 people.

GM EPOS
When you are in need of Touchscreen Epos Systems make GM EPOS Systems your first port of call today.

Jones Business Systems
Almost every business requires a cash management system for their day to day transactions. This may be a traditional cash register or an elaborate computerised point of sale system (EPOS). A cash register is more than just a place to store money, it has the ability to quickly process transactions and maintain records. Deciding which Point of Sale system to choose can be a hard decision for any business owner due to the wide range of options available.

Customer Care Group
With a lifetime of experience across technology, telecommunications, IT, Security, Digital and Software Development industries, our trained, expert professionals,

DB Cash
Established in 1988, D.B. EPoS Systems are based in North East Lincolnshire supplying and maintaining business equipment to the retail and hospitality trades in Humberside and Lincolnshire.

Dataweigh Systems Ltd
Myepos Software - Touch Screens and Applications - Order at Table Apple Devices - Technical Support - POS Software - Retail Weighing - Labelling Scales and Printers - Calibrations

ABI Tech
CUMBRIA'S PREMIER IT SERVICES PROVIDER, EPOS SUPPLIER AND REPAIR CENTRE. ... We work with the public and our business clients to make sure everyone's IT needs are ...
Address : 8c/8d Clay Flatts Industrial Estate New Yard Workington

Alpha Epos
CRT know how to look after their customers. One of the most respected EPOS companies in Dublin now deploys myEPOS Touch as its main EPOS Software.

C&L EPOS Systems
C&L have specialised in Cash Registers and Electronic Point of Sale (EPOS) for over 30 years. We provide myEPOS Touch to a wide variety of businesses.

CRT EPOS
CRT know how to look after their customers. One of the most respected EPOS companies in Dublin now deploys myEPOS Touch as its main EPOS Software.
Wiltshire & Avon Cash Registers
WACR are Experienced Resellers of myEPOS Touch. They specialise in touchscreen EPOS system sales and hire in the South West. 31 Years Experience.
Frequently Asked
Questions.
What on earth is EPOS?
Electronic Point of Sale (EPOS), sometimes referred to as Point of Sale (POS), is a combination of hardware and software designed to help you run your business more effectively. Where traditional till systems record sales, EPOS systems not only record this transactional information but can then generate detailed reports in response to the input data.
What is an EPOS system used for?
Unlike traditional cash registers, EPOS systems perform a wide range of functions, including inventory management, sales reporting, staff management, barcoding, customer relationship management, and payment processing. 
How to set up an EPOS system?
myEPOS Point of Sale system is easy to set up so you can be up and running within 15 minutes, guided by your dedicated reseller in your area. A dealer near you will set up and train your staff and provide ongoing support and technical maintenance.
What are the advantages of EPOS?
When using an EPOS system, there are mass amounts of advantages and opportunities that come with it. To name a few, it can accept multiple payment methods, help improve customer experience, aid in inventory management & stock control, provide detailed and analysed sales reports, allow for accurate cash management, provide digital receipts (very eco-friendly), allows for integration to occur and leaves plenty of space for endless marketing opportunities!
What is the difference between POS and EPOS?
Where EPOS stands for Electronic Point Of Sale, POS stands for only Point Of Sale. The key difference here is that EPOS systems operate purely online, where they can securely store your businesses data in the cloud, allowing for access to it from anywhere at any time. Whereas, POS would just be the basic exchange of goods and services.
What is the best accounting & EPOS software?
Accounting software and EPOS software are separate entities but with an myEPOS system, you can integrate with your chosen accounting software provider like Xero, Quickbooks or Sage seamlessly.
How does an EPOS system work?
An EPOS system connects to the internet and integrates with payment providers to process cash and credit/debit transactions. It also stores all of your data securely in the cloud so that you can access it anywhere and from any device.
Ready to
get started?
Transform your business today with an epos system that grows with you.