Plant the right EPOS and watch your Garden Centre grow
No Matter how complex or confusing your venue is from selling Plants and their treatments, offering Craft Centres and a Café/Restaurant, with myEPOS you can have it all. Each and every part of your business can be split into sectors, Full tracking of Purchase by Clients, multiple businesses can report to a single Cloud for reporting and all inventory can be tracked across the board – All from a Single Package.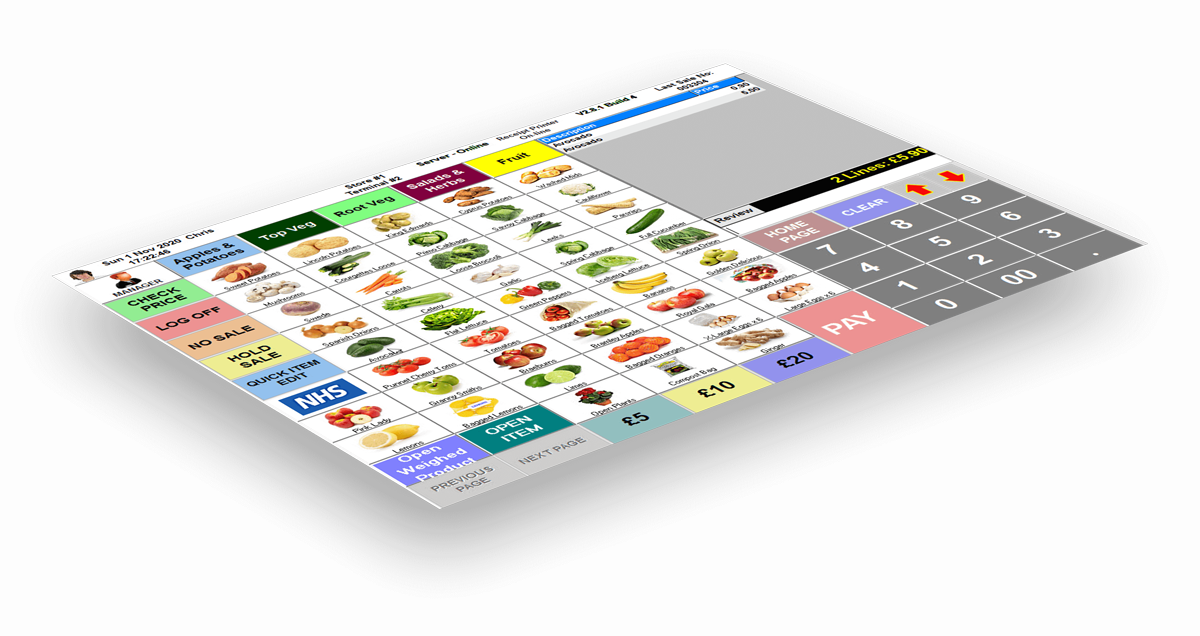 Why Choose myEPOS?
myEPOS is better than other EPOS solutions for complex venues since it was designed with this level of complexity built in from the outset. We have a reliable tried and tested proven structure for integrating multiple business sectors all with their different 'modules' seamlessly integrating with each other.
You will be provided with a rich set of customisable features that are super easy to use and learn, yet cover a mass of complexities if handled separately. Our Management portal is impressive, with over 100 standard business and financial reports that help to manage every aspect of your business.
Customer Data is held securely yet can detail all activities of a client or a group of clients (Such as a Family or a Corporate day). Easily edit Staff, monitor their Hours, be a Stock Guru and know your inventory from anywhere even remotely on your mobile phone.
Always be in the Know and always be in control with myEPOS.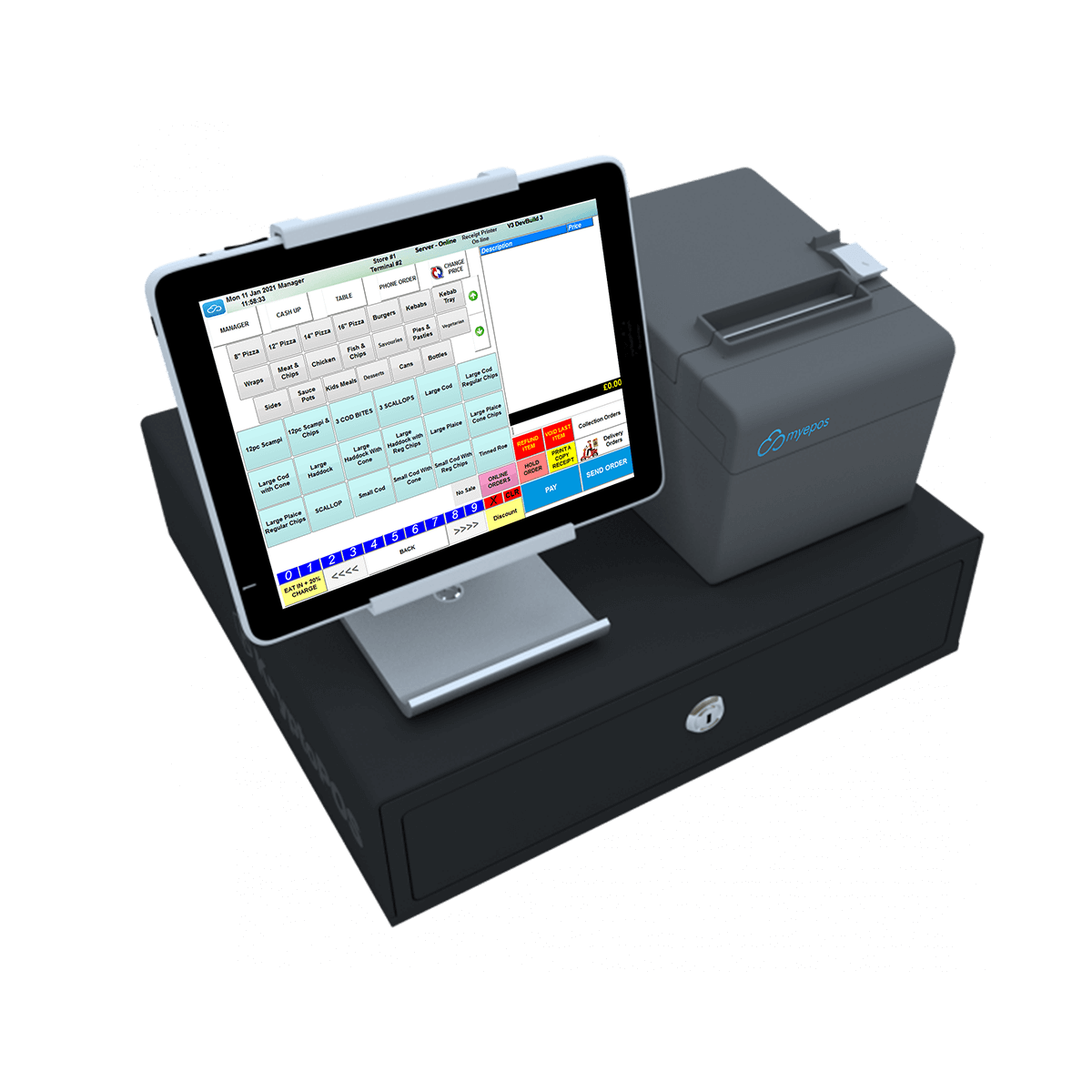 Everything In One
Package

  A dealer near you will set up and train your staff within minutes, alongside ongoing support and technical maintenance.

 Offer your guests sit-down service with tableside ordering straight from your Ipad or Phone using our OrderPad.

 Boost customer retention with customisable loyalty programs and set menus.

 Online, E-commerce, Delivery, Collection and Multi-site ready.

 Real-time reporting on staff, customer sales, margin and stock.

 Let your customers pay however they like with a range of payment integrations.

Be more specific with our custom floor plans that allow you to assign per seat, design multiple floors and check live updates seamlessly. 

Make sure your customers get what they want, on time, every time. By using Kitchen Video, Order Prompts and Printers to avoid human error. 
  Customer Database
Store and access customer details quickly and easily with the ability to Scan Barcodes, RFID Tags, Phone Numbers, etc to locate Customers. Add Pictures of Customers, View Activities booked Past and Present, Offer Rewards with Loyalty programs, Add Membership functionality.
  Full Inventory Control
Outdoor Leisure businesses often comprise of various business models, with myEPOS – These can all run independently yet in tandem with each other. A Restaurant can have bookings, control over menus printing to Kitchens, etc whilst a Boat Hire area can monitor Lets of the equipment, allocate to customers, take bookings and handle deposits. Yet the Inventory can still be shared.
  Mutli Site / Sector
Expanding on Multiple businesses, often these may be distant and have no useable network infrastructure so systems can run effectively standalone and synchronise where necessary over the cloud. One Business area can check Stocks of Another, Share Client Information, Ticket Information, etc.
  Cloud Backoffice
No matter where you are, see Sales Information Live from any part of the business. Use the Cloud for Connectivity of Branches / Outlets and as a backup mechanism for the Data storage.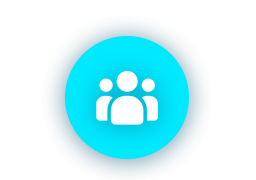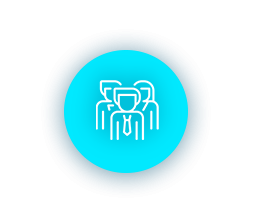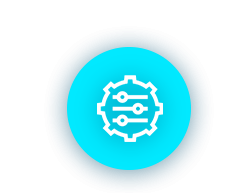 Multi-Site
/ Sector
Outside venues usually struggle ensuring devices are connected reliably together and sharing this information between aspects of the business. myEPOS has clever solutions to handle synchronisation over any internet connection. This means you can share Stock / Inventory between outlets and even branches.

Synchronisation over any internet connection

Share Stock / Inventory between outlets

Integrate your online and physical store orders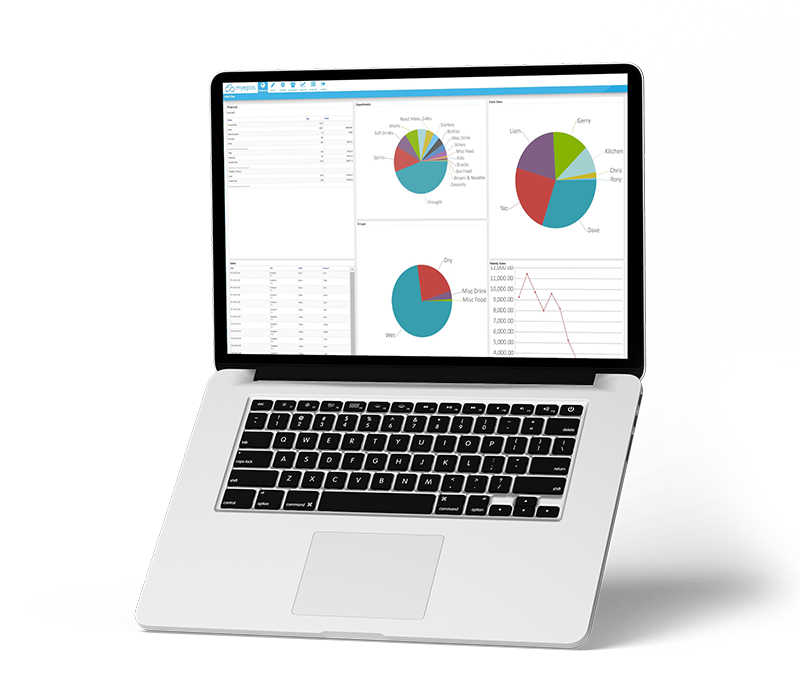 Cloud
Back Office
With the myEPOS cloud back office, you can see Sales Data Live, Make changes on the Fly, Access your business remotely from anywhere and run a wide variety of reports at your leisure. All your business information is held in a secure Cloud and all systems are backed up for that extra piece of mind. Reduce your Workload and Accountancy costs with the information being made available to your Accountants / Xero along with data being available for use with other API's where required.

Monitor Sales, Time & Attendance

Cloud-based storage to ensure your data is safe

Access Reports from anywhere, anytime

View all aspects of the business on Multi Sites / Sectors

Over 100 business and financial reports
Multiple
Barcodes
We know that not all epos is created equally, we also know that not every item in your store has a barcode, with MyEPOS it is quick and easy to create your own product barcodes, print them onto label paper and label your own stock. Make it easy for staff to find the products without searching through 100s of pages of products. Alternatively, instead of creating a barcode for every item you can create a barcode book for the front of your store, or a simple product search feature on your till. It is completely up to you! Wit our tailored system managing your business your way is easy.

Create your own product barcodes

Easily find products in your database

Barcode books and product search features

Reprice items directly from your terminal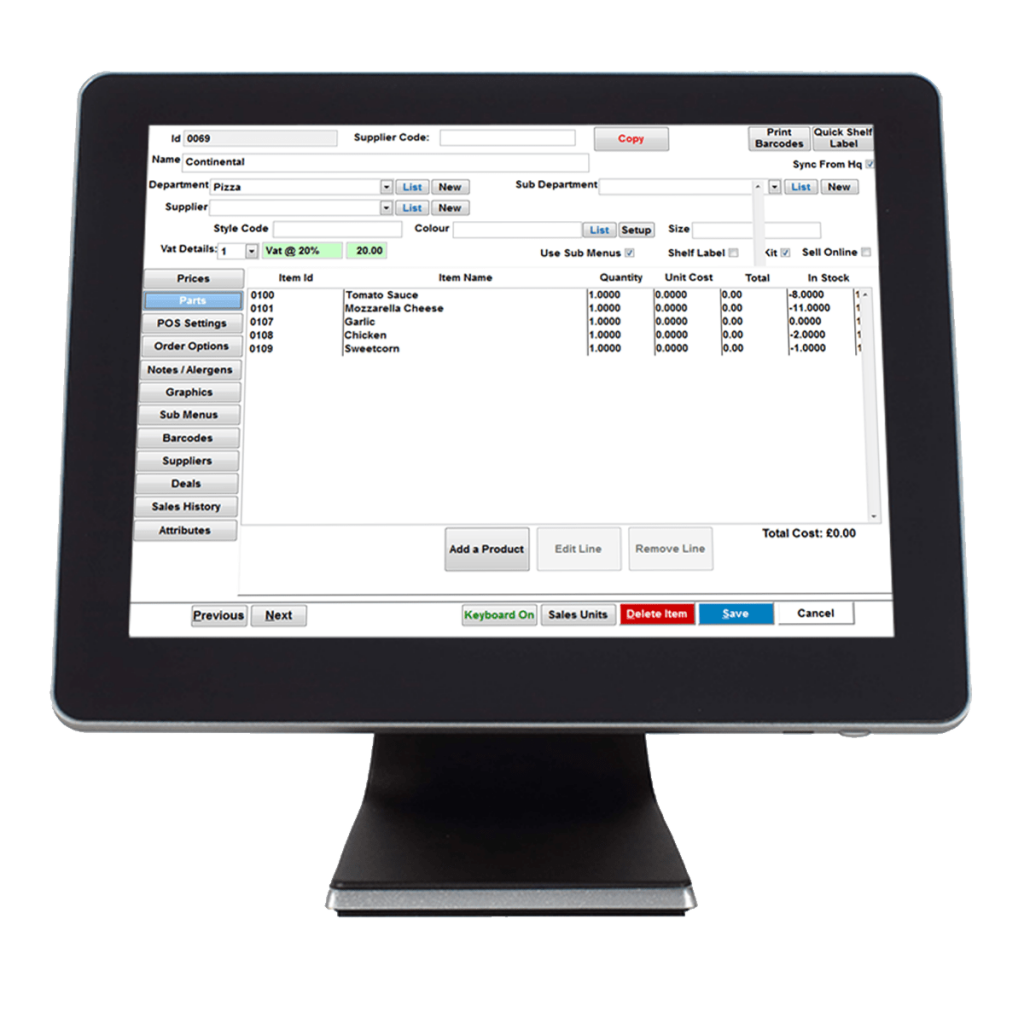 Product
Kits
We know that in specialist stores you may sell certain items as a kit, (AKA: Flowers & Vase) we also know that keeping track of that can be a stock-taking nightmare, MyEPOS takes the stress out of the situation for you. Set up the items as kits, assign the relevant options and make it simple and easy for your staff to sell at the correct price but also the correct items for accurate stocktaking.

Sell items as a kit

Assign any details to items

Automatic and accurate stocktake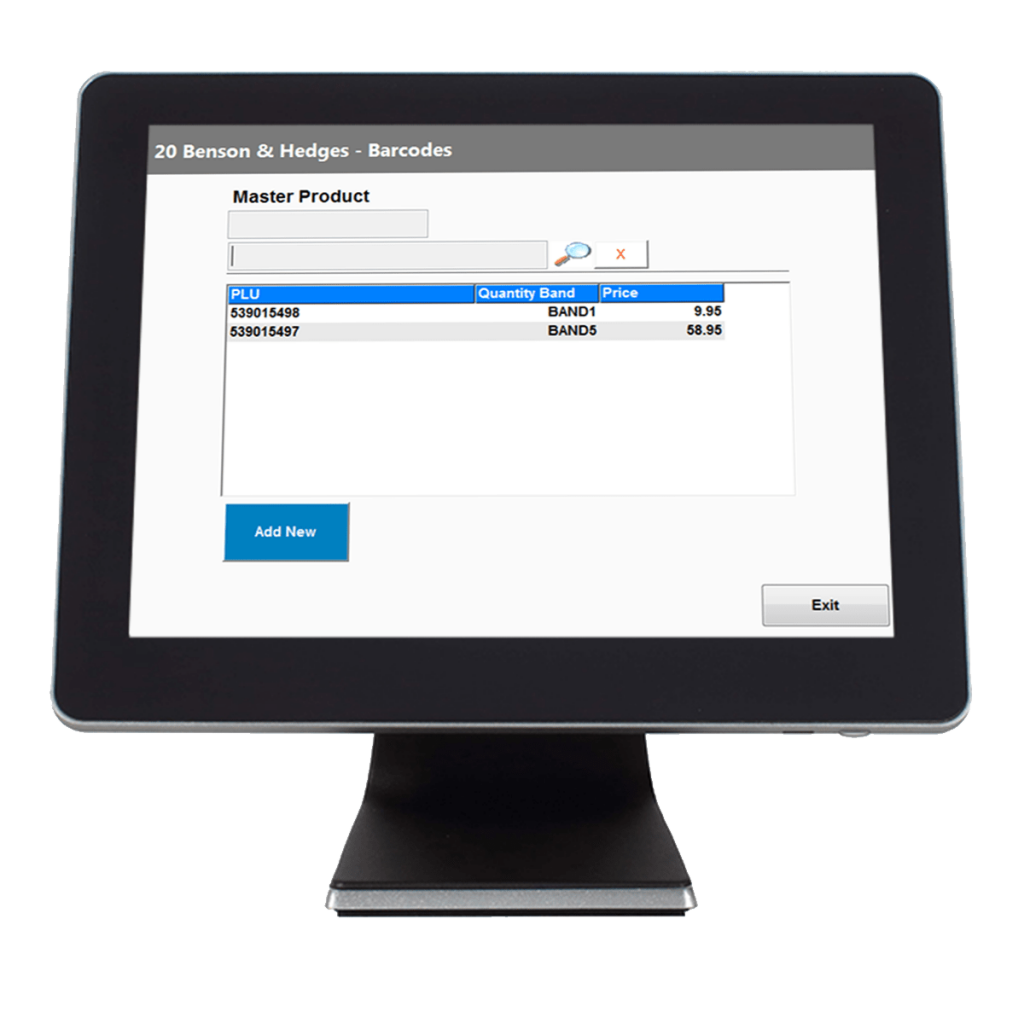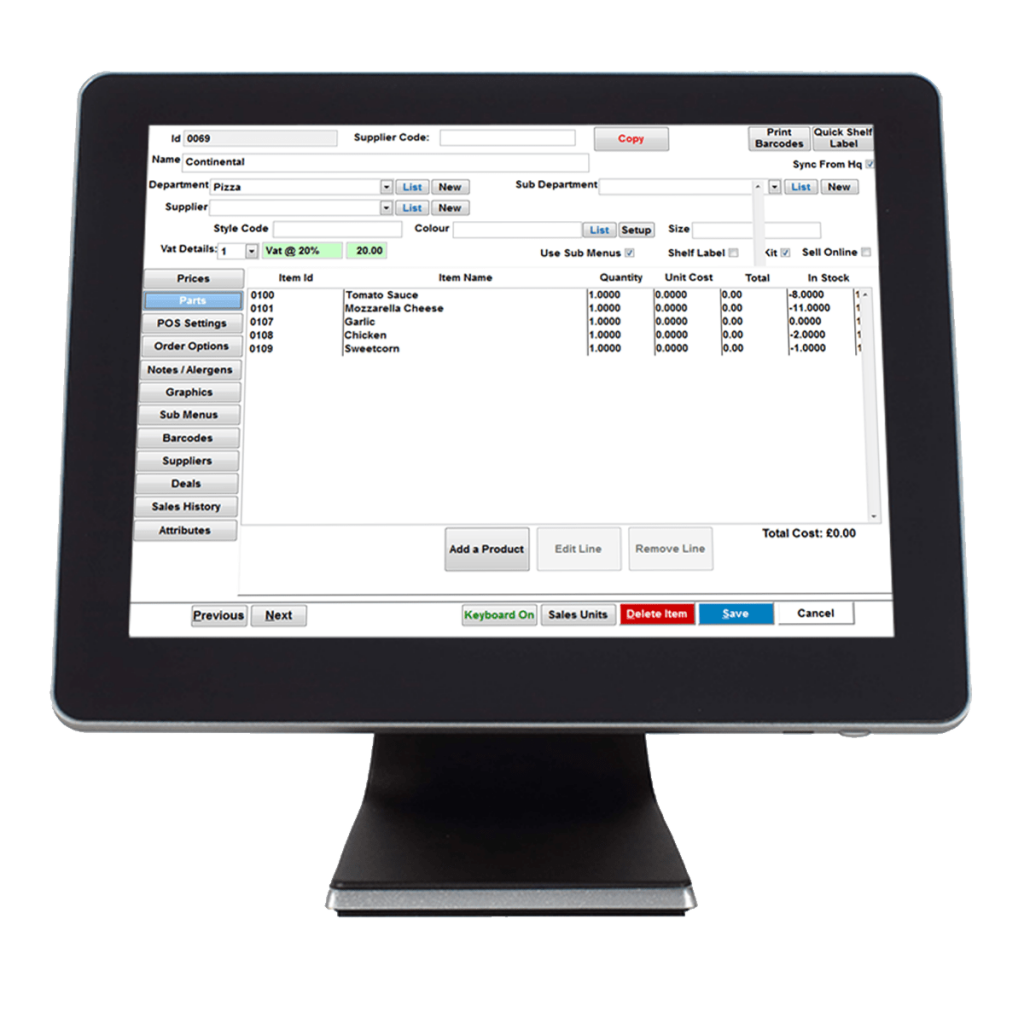 Complete
Customer Control
Track Past and Present Customers, Bookings, Deposits and Activity detail easily with over 100 Reports focused on getting the most information from your Sales.
Build a history on your Client Spends, what products they purchase and handle your marketing database centrally. With MyEPOS you have all this in one place along with Deposits held, Membership / Loyalty Information, tracking of spends and discounts used.
Complete Customer Control

Complete client history

Information integrated automatically

Send electronic, legible receipts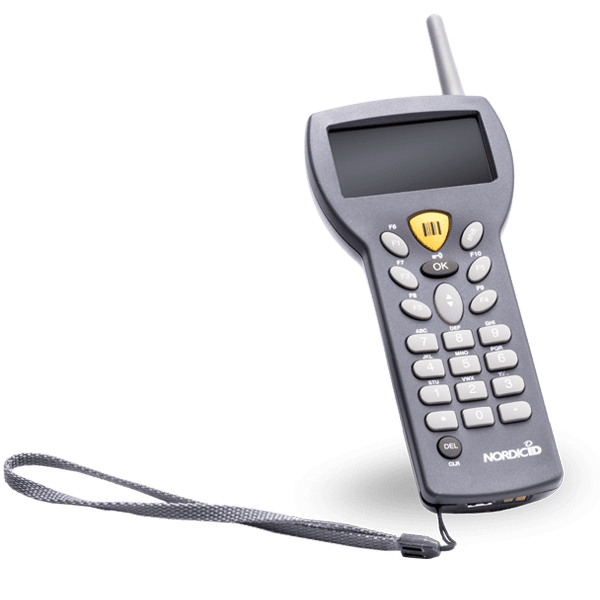 Handheld
Terminals
myEPOS has a Tablet Solution enabling the full EPOS terminal to be operated on remote WiFi Tablets so orders can be pre-processed prior to clients reaching the EPOS Checkout Terminals. This makes easy collation of Orders pre Checkout. We also operate Pico Handheld Terminals for Easy Stock Checking, Price Labelling and general Stock Maintenance.

Quick and eas stock take

Save time and be organised

Send electronic, legible receipts

Easy collection at checkout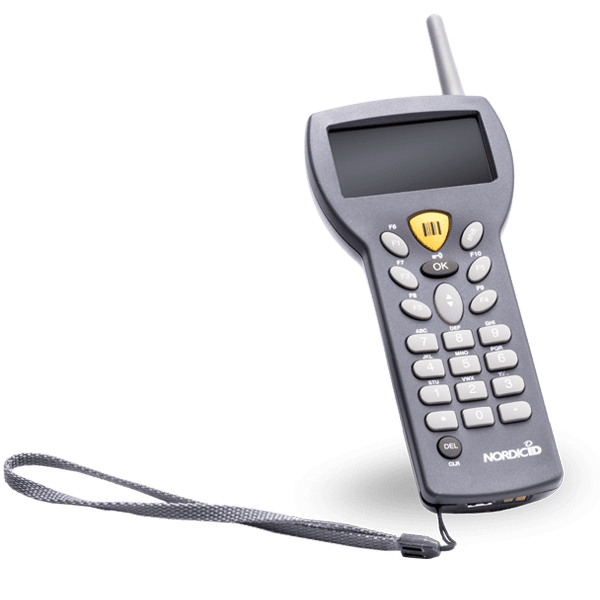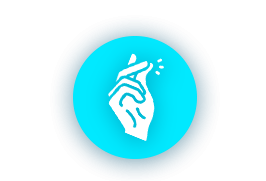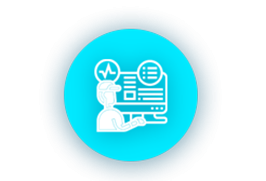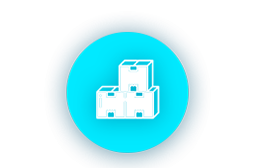 Top Points
Open Sans Regular 32pt
Open Sans Regular 24pt
Open Sans Regular 16pt
Open Sans Bold 14pt
Vestibulum ante ipsum primis in faucibus orci luctus et ultrices posuere cubilia Curae; Donec velit neque, auctor sit amet aliquam vel, ullamcorper sit amet ligula. Cras ultricies ligula sed magna dictum porta. Mauris blandit aliquet elit, eget tincidunt nibh pulvinar a. Sed  lectus nibh.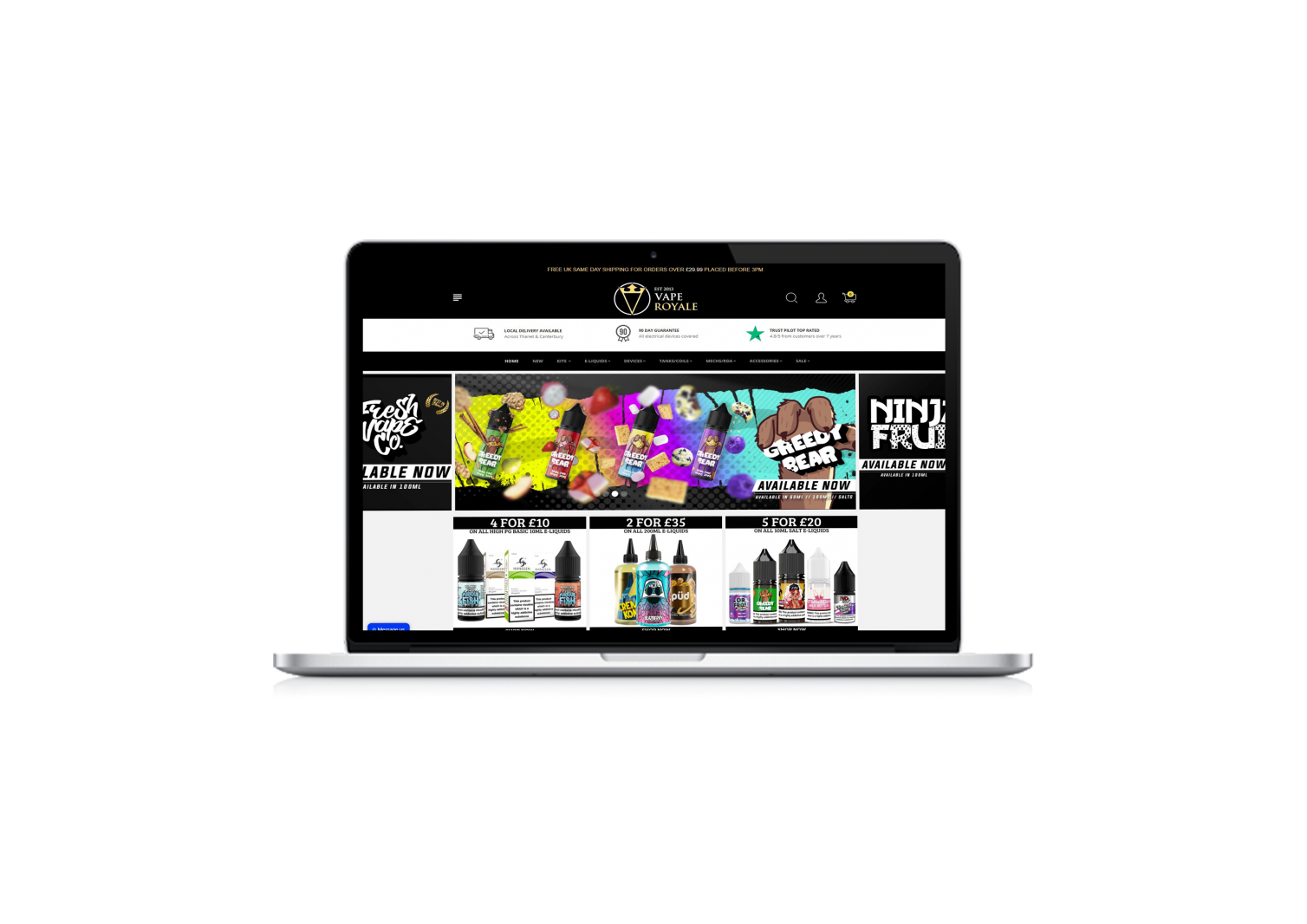 E-Commerce
Platform
We know that businesses must constantly evolve to keep up, why not be future-proof and provide your customer with an online store? Our advisers are available to help you grow and add features whilst you do. MyEPOS makes it easy with our E-Commerce integration, Link your Shopify or (another one) website directly to your till terminal. With MyEPOS you can then process all your stock, in-store and online orders from 1 place streamlining your business and making everything easier. Our aim is to make your business work for you and with an integrated E-Commerce site you have all the tools you need to boost your business quickly and easily.

Easily integrate your products with your online store

All your orders will come through instantly and in the right place

Synchronise your stock levels with your physical store

Streamline orders and manage online orders straight from your till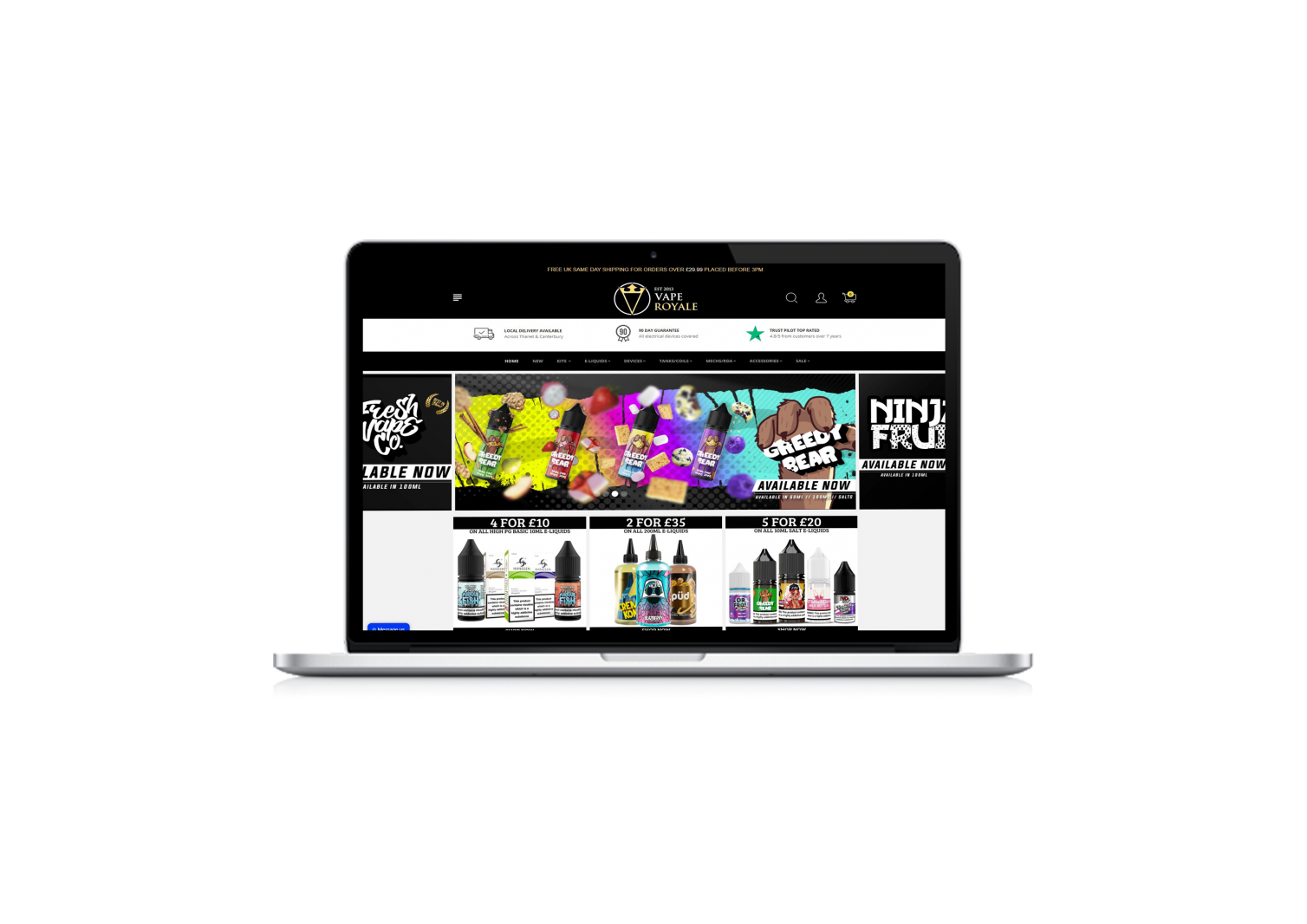 The
OrderPad
The mixture of MyEPOS software and the OrderPad can revolutionize your business and create magical results. Waiters can now take orders directly at the table on Apple™ IPads or IPods. With clever layouts and prompts your likely to increase the table turnover and customer satisfaction.
Minimize errors between table and kitchen by having your waitresses take orders directly at the table. Orders will then print directly to the kitchen and bar as applicable, including any order notes. Waitresses can change the course the table is on from the order pad so the front of house can better manage incoming tables and wait times.

Take orders straight from your Ipad/Ipod

Minimize errors with order prompts

Send electronic, legible receipts

Make changes straight from your OrderPad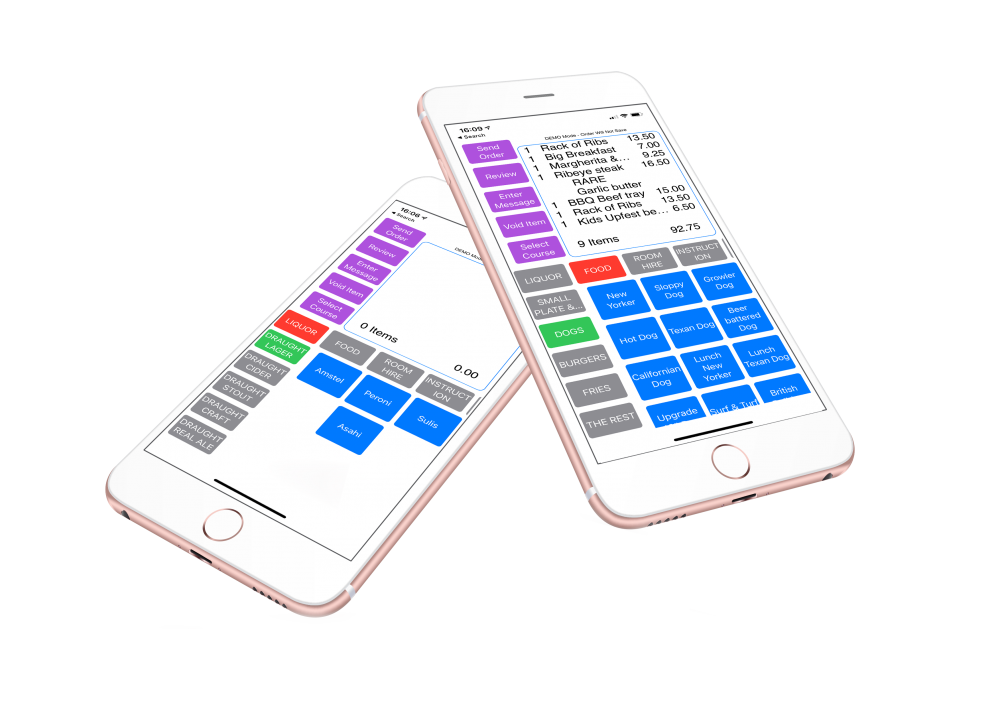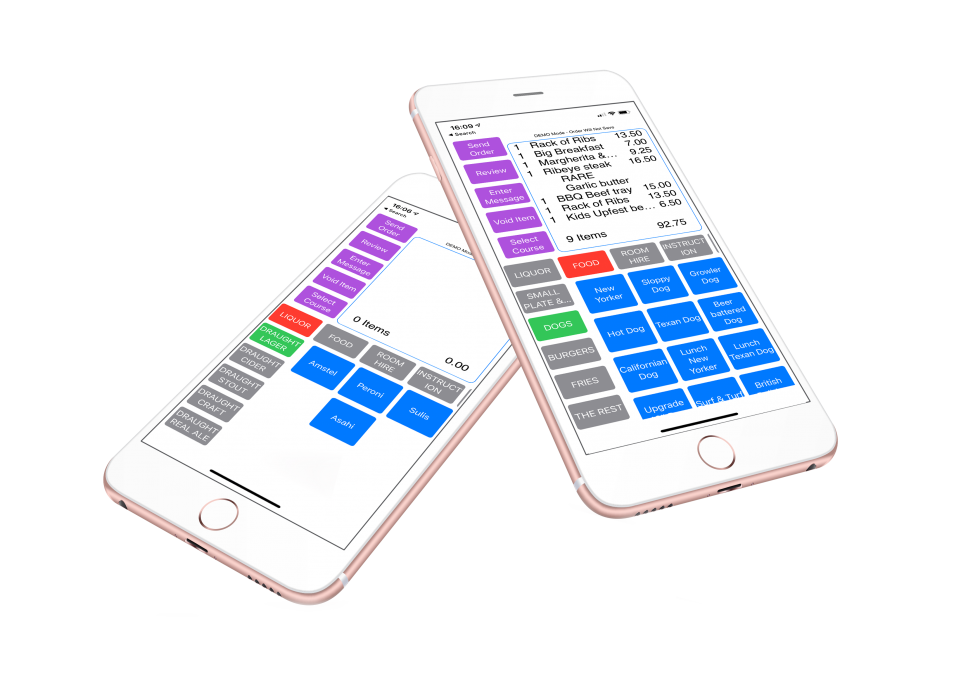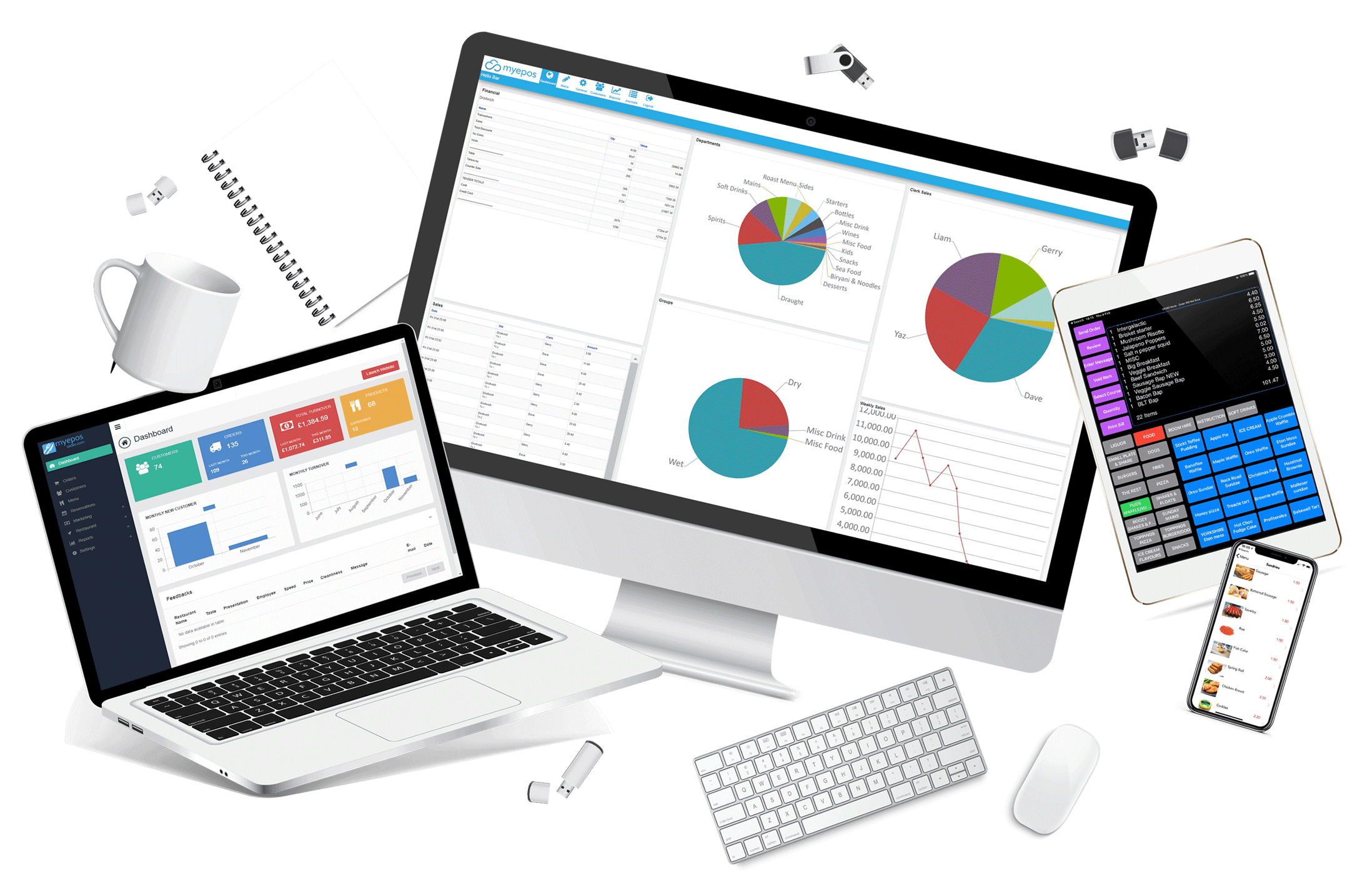 Ready to
get started?
Transform your business today with an epos system that grows with you.
Frequently Asked Questions
Is it easy to change my menu?
Adding an items to your menu is super simple you only have to program the items in once and in most cases they will automatically be added to the screen, orderpads and promotions if applicable.
My Business has multiple Shifts, Can I Report on Each Shift per Till?
MyEpos has complete control and reporting over your Shifts. You can have Daily Takings, Takings by Shift and with the powerful backoffice report on any combinations of Days/Months/Years or Shifts. You can even report on this period vs. another period.
How Many Choices or Options can be offered on a product?
We don't believe you should have limits on the number of options you offer your clients. Every business is different and sometimes you need to be unique, So if you have a Full Breakfast with 40 options then no need to panic. You can even add all of these options in a single step…
Can I connect MyEpos to any Accounts packages?
Currently we offer connectivity with Xero, Quickbooks and Sage through our MyEpos Cloud Backoffice solution. We have a powerful set of API's available so the system can communicate with other technologies as they become available.
You say MyEpos has around 100 Reports, what if I want a different one?
Whilst we believe all reports are genuinely catered for, with a little knowledge of Crystal Reports, your reporting can be as flexible as you are. Many resellers offer customised reports so the world is your oyster.
If Someone Doesn't pay by the end of the day what happens?
Many systems will either insist on the payment being completed on the Day of the Sale, or make you cash off sales and record them separately. myEPOS will let you do either of these OR roll it into the next Day / Week as you decide in the management setup.
If I want 1 Till to Send its orders to 2 Places, then another to different places can this be done?
Control of Kitchen Printers is configurable on a per Till basis and you can even override printing so that a specific Order Printer doesn't operate on a given terminal so for example Bar orders taken at the Bar don't print at the Bar, yet from the other terminals all Drinks print to the bar.
I order from multiple suppliers can MyEPOS handle this?
Yes! MyEPOS knows that businesses frequently order from multiple suppliers to get the best deal. MyEPOS will maintain the margin or profit and loss based on where the particular stock comes from
If my Network breaks down, Can I still use the tills?
myEPOS has complete control and reporting over your Shifts. You can have Daily Takings, Takings by Shift and with the powerful backoffice report on any combinations of Days/Months/Years or Shifts. You can even report on this period vs another period.
Get Started in 3 Easy Steps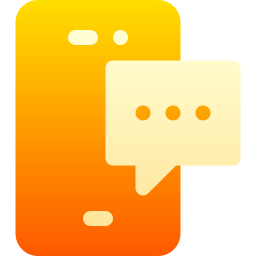 Step 1
Your EPOS provider will discuss your requirements, explain the options available along with a competitive quotation and discuss how to get the products needed for them to set up the system.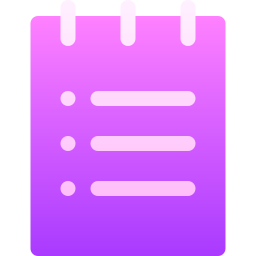 Step 2
Once your EPOS provider has either the products in a spreadsheet format or multiple suppliers spreadsheets, they shall look for a list of Clerks and content for the Receipts.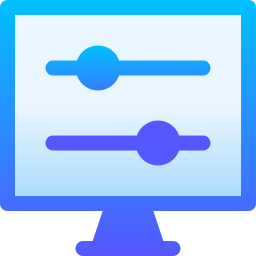 Step 3
Your system will get delivered/installed. Your EPOS supplier will train you on how to use the front of house system and make meaningful analyses of the Sales Data/Reports.